About DWK
In 1995, several women friends fell into deep conversation about what was happening, and not happening, in politics…
It's simple and easy as a few clicks!
…and it was their perception that they did not see an effective presence of the Democratic Party in Kern County. They decided that this was a situation that needed changing and they would work to change it!  This was the beginning of the organization originally named the Democratic Women of South San Joaquin Valley, now officially called the Democratic Women of Kern.

Since that time, this organization has developed a core group of committed women, (and men) who participate in activities that support the local Democratic Party and its principles.  DWK works in cooperation with the Kern County Democratic Central Committee, sponsors events to highlight local Democratic candidates and assists wherever they can by working to register voters, provide phone banking, walking and working for positive change in our community. We continue to provide a platform where guest speakers address relevant issues of the current political climate and where we can come together as Democrats and as women to educate and support each other.  We celebrate over 20 years of political activism and we are still fighting the good fight.
We invite you to join us.
The founders of Democratic Women of Kern
Katy Lingo, Marie Vasili & Renee Westa-Lusk
Robin Walters
President
Robin is a Bakersfield native. She has passionately defended constitutional rights in criminal cases, including death penalty. She now represents parents or children in abuse/neglect cases, and minors charged with crimes. She is also a Mental Health Hearing Officer and Judge Pro Tem. As one of the organizers of Indivisible – Citizens of CA's 23rd, she wants to turn Kern County blue. She has the time and passion required for this position. She brings strong leadership and organizational skills. She seeks to build on DWK's strong foundation, solidifying diverse membership, creating participatory opportunities, nurturing strong leaders, and promoting engaging, informational meetings where people learn and network.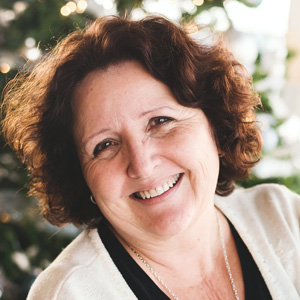 Robin Fernandez
Treasurer
Robin Fernandez, is an easy going 61 year old female. She has worked in a variety of fields and levels of Accounting for about 40 years. She started working with the Salvation Army, moved on to a couple of supermarkets, and ended up with the California Department of Corrections and Rehabilitation. Due to the results of the November 2016 Elections, she was moved to take action. The search for ways to make a difference took her to the Woman's March in LA, Indivisible meetings, Democratic Office of Kern and the Democratic Woman of Kern. The DWK has proven to provide information for many of those venues and feed her soul.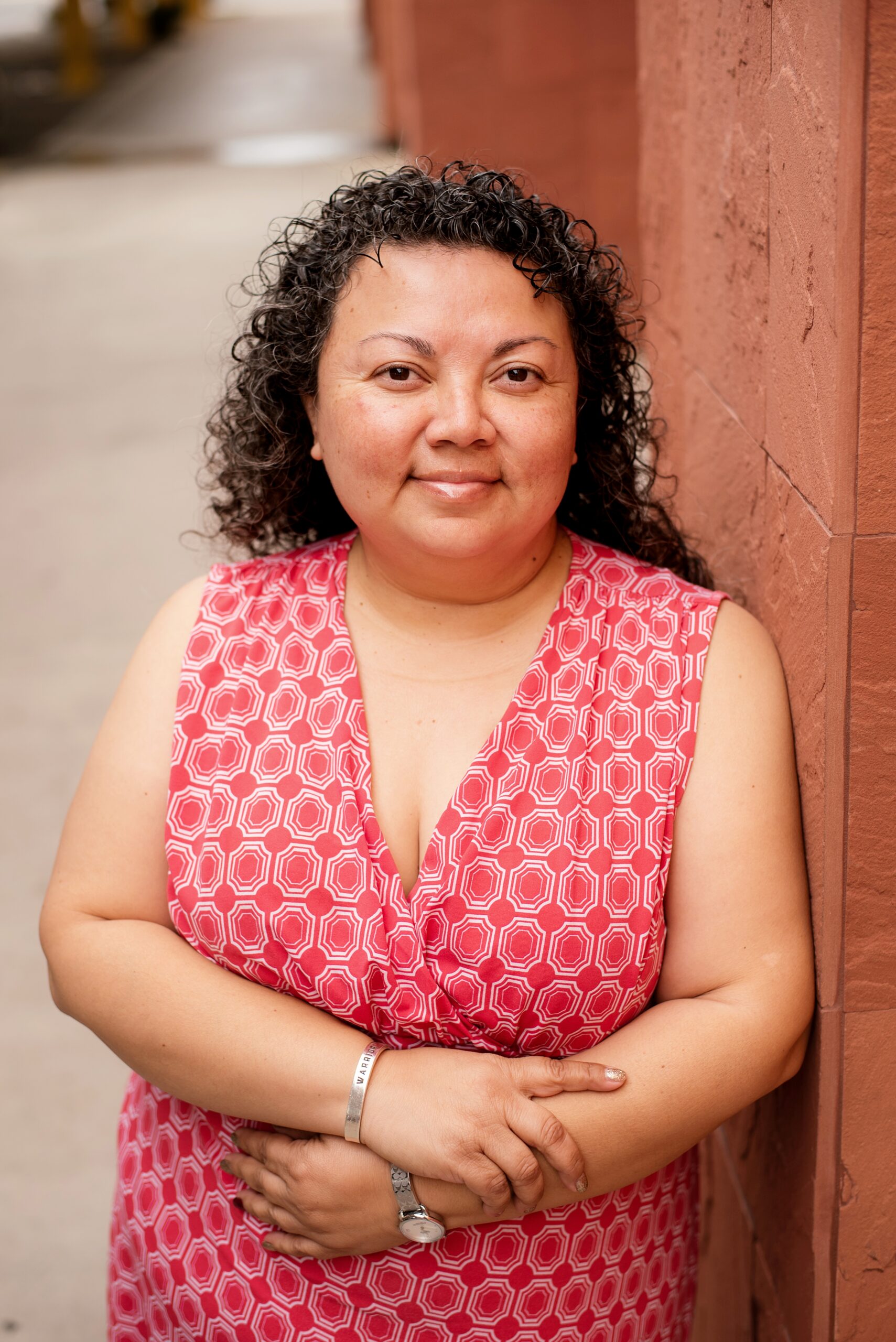 Ana Escalante-Vigil
Vice President
Ana Vigil has been a Democrat since high school. As a child she attended SEUI mtgs with her dad, whom she gets her advocacy from. During high school she was the Vice President of her Senior Body Council and always advocated for community involvement. She attended City College of San Francisco where she studied Early Childhood Development and worked in law offices while going to CCSF.  She currently works with the homeless population and helps them with SSI/SSDI benefits & permanent housing.  Ana has volunteered in all capacities to support the Democratic party.  She is married and Eliseo's proud mom.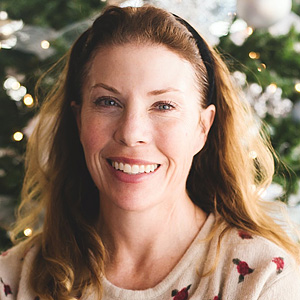 Elise Modrovich
Corresponding Secretary
Elise is a lifelong Democrat, fueled by her immigrant father's first exposure to American Democracy and JFK, she had always believed that voting in every single election was the best and most she could do as a U.S. Citizen, but after November 8, 2016, she needed to do more.  She reached out to and became involved with as many groups and people across Kern County as she could.  She discovered and joined DWK in January 2017 because she wanted to be a part of a group of strong, independent, smart, positive, Democratic people who were working for a change.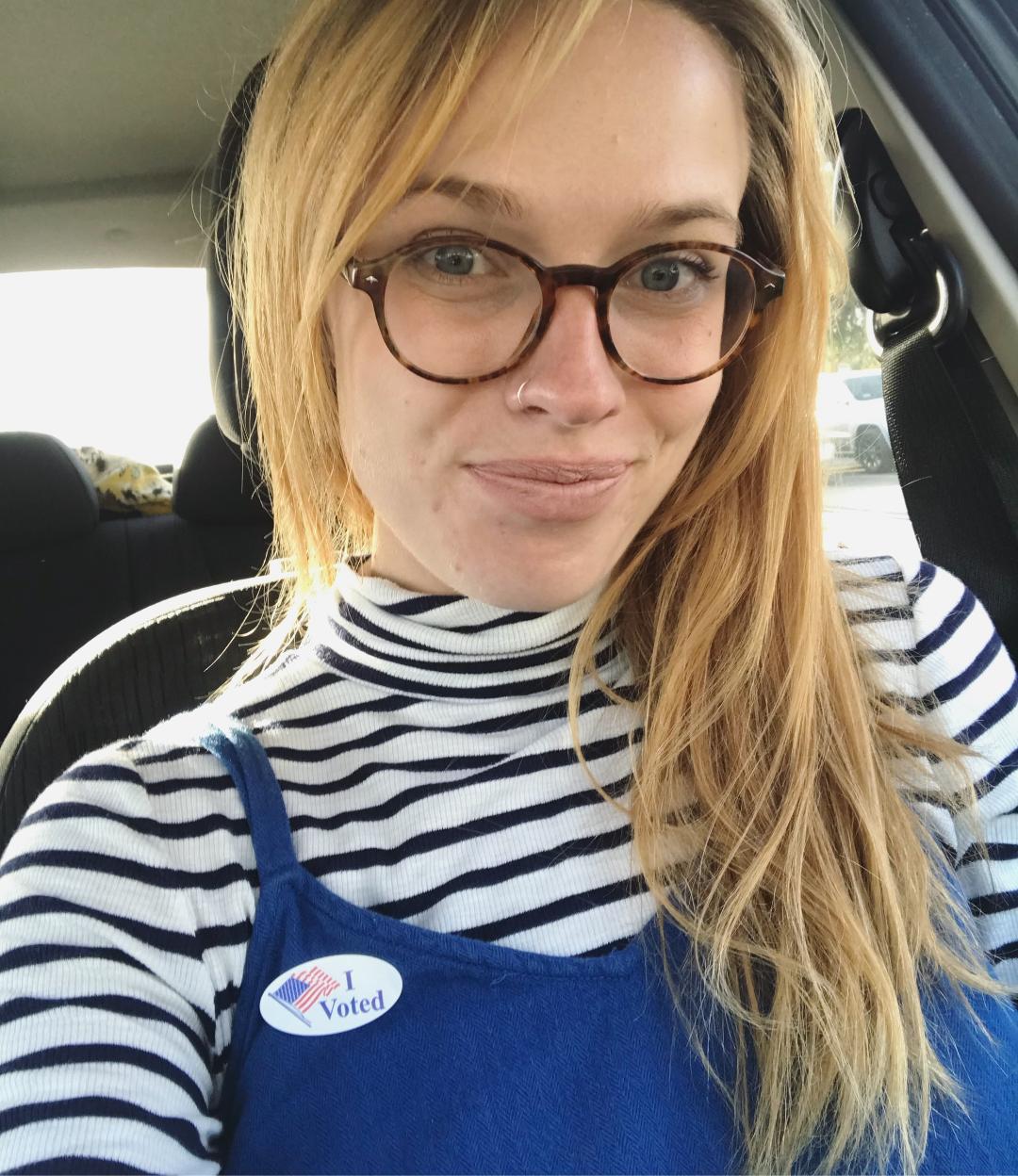 Karin Maki
Membership
Karin Maki – originally from Chicago, Karin moved to Bakersfield a year and a half ago. She teaches French in the Kern County High School District and would like to connect with more likeminded people. Karin's goals include increasing the membership of DWK, as well as becoming more active in the community to make a bigger impact.  When she's not working, she enjoys hiking with her partner and three dogs, and listening to live music.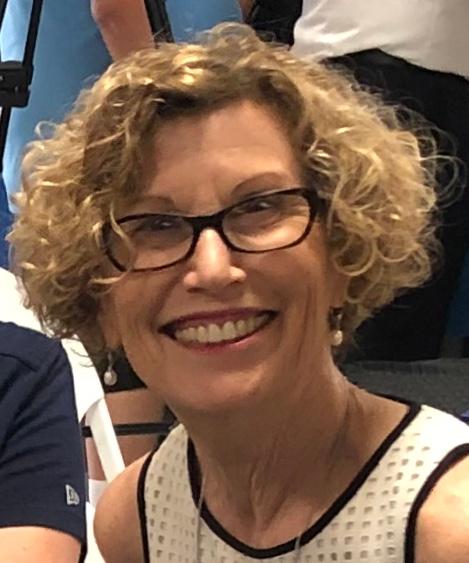 Paula Woodward
Recording Secretary
Paula Woodard was born and raised in Bakersfield, California. She is a retired teacher and presently working as a reading tutor. She is a lifelong democrat who believes in justice, equity, and opportunity for all.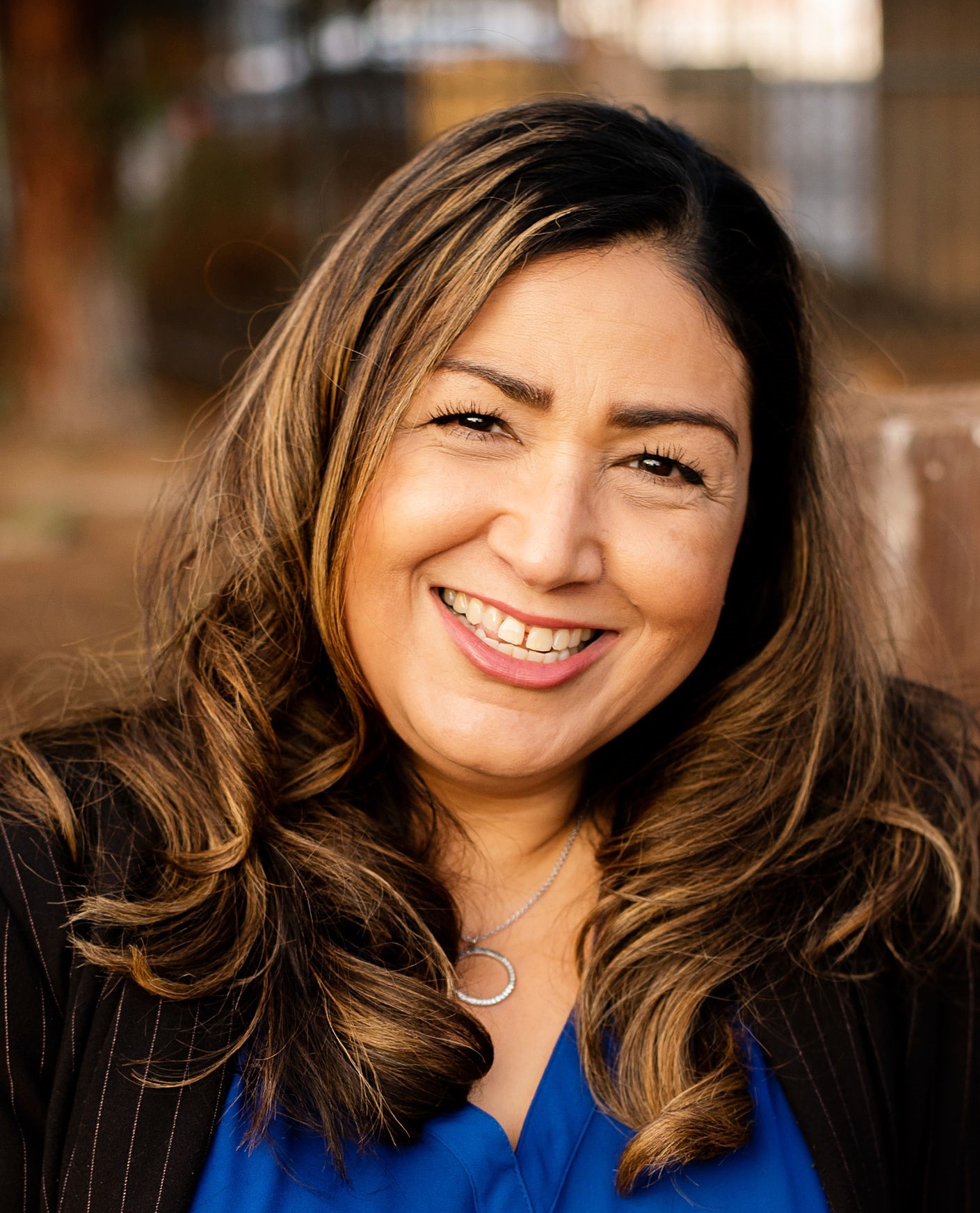 Tracy Lopez
Member at Large
This is Tracy's second term as member-at-large, during which time she has chaired DWK's annual luncheon — the group's largest fundraiser of the year.
A newspaper journalist for 20-plus years, she now works in marketing and communications. She is dedicated to growing the Democratic party and championing causes benefiting women.
In addition to serving on DWK's executive board, Tracy is a board member for Habitat for Humanity Golden Empire and serves on the advisory board for Youth Leadership Bakersfield. She has been an organizer for Women's March of Kern County and is an elected member (District 1) of the Kern County Democratic Central Committee.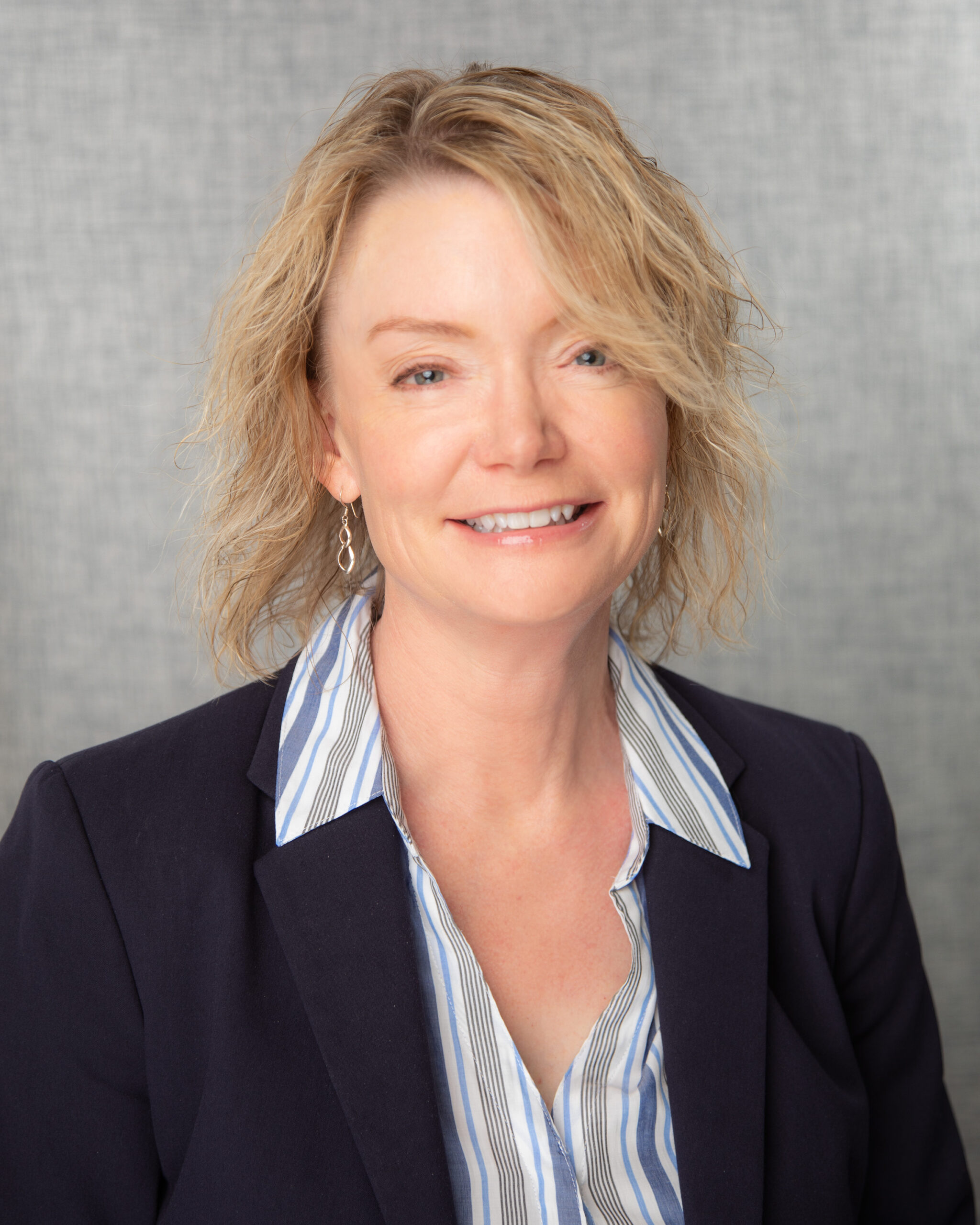 Runa Lemminn
Member at Large
 Runa moved from Hawaii to Bakersfield 24 years ago, and is proud to call Bakersfield home. With the 2016 election, Runa realized that she no longer had the luxury of sitting on the political sidelines, and after she graduated from CSUB in 2018, she joined the Democratic Women of Kern.  She enjoys helping as much as possible by being on the DWK Scholarship Committee and the eBoard, as well as volunteering with other organizations. Runa has worked in marketing and outreach, as well as journalism. She loves music, cooking and travelling.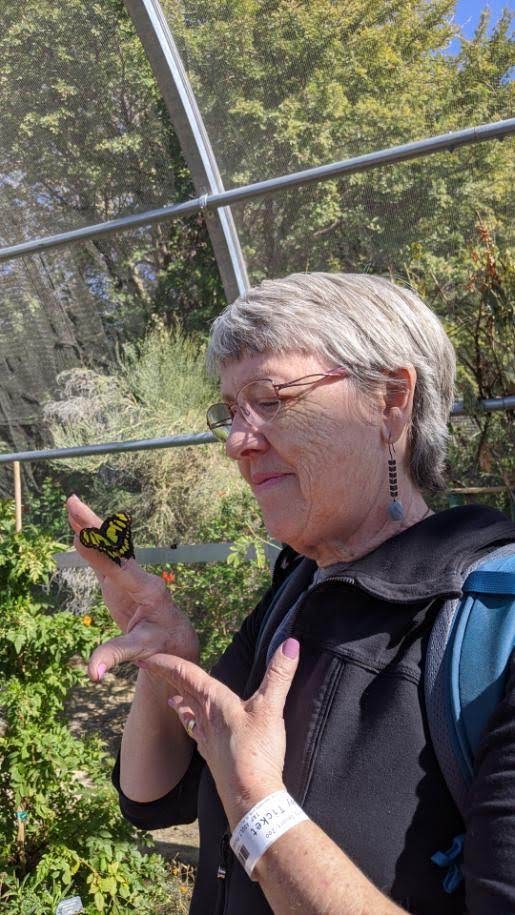 Rachelle Carter
Member at Large
Rachelle Carter is a retired teacher who has voted in every election since her first when the Twenty-Sixth Amendment to the United States Constitution lowered the minimum voting age from 21 to 18. After the election results of 2016, Rachelle deepened her commitment to political engagement by getting involved with Democratic Women of Kern. Rachelle strives to approach each day with positivity, hard work, and a giving and caring approach—especially in her DWK board member duties, which include being a Member at Large and Outreach Coordinator.